Old Gregg Stained Glass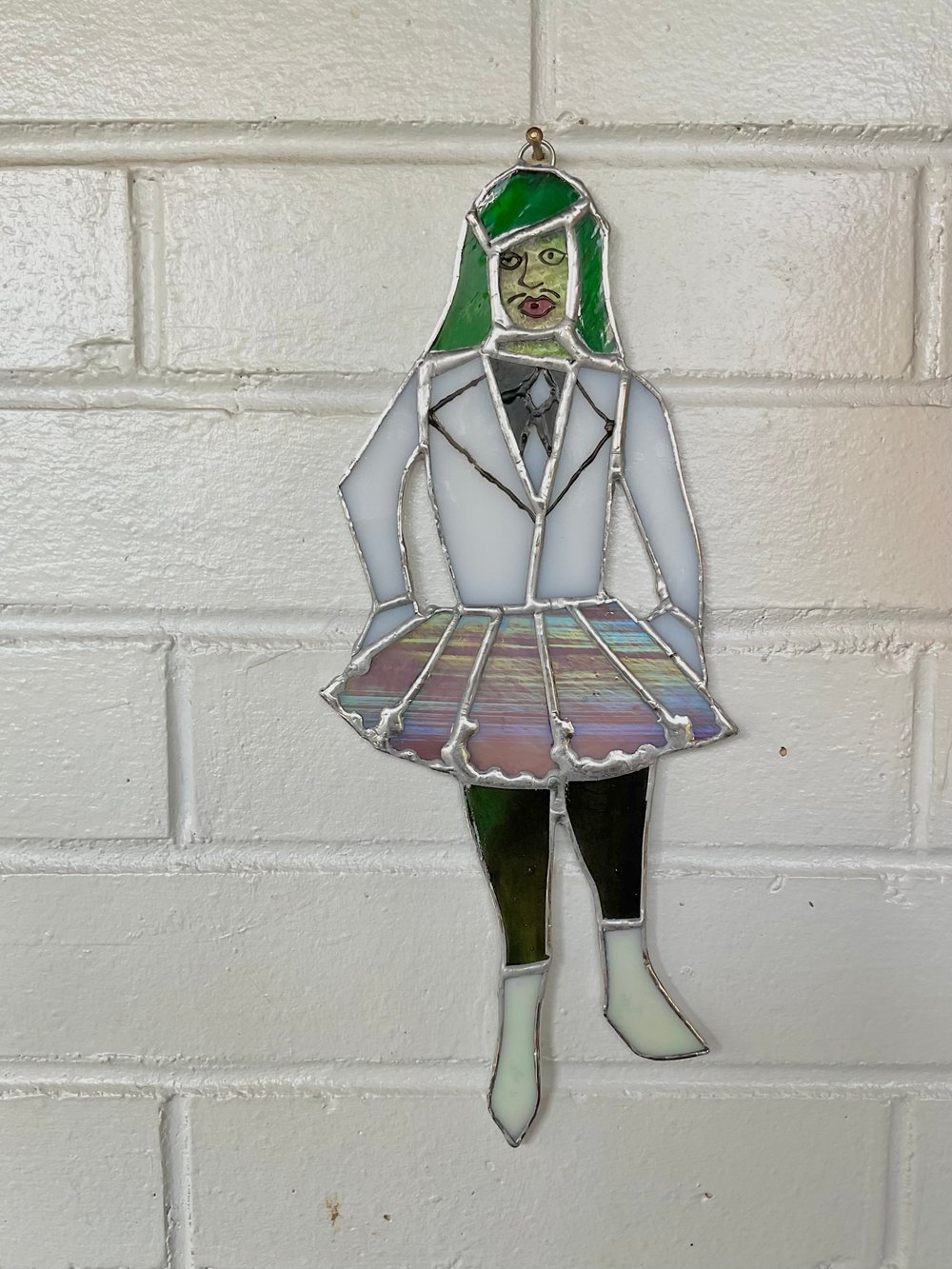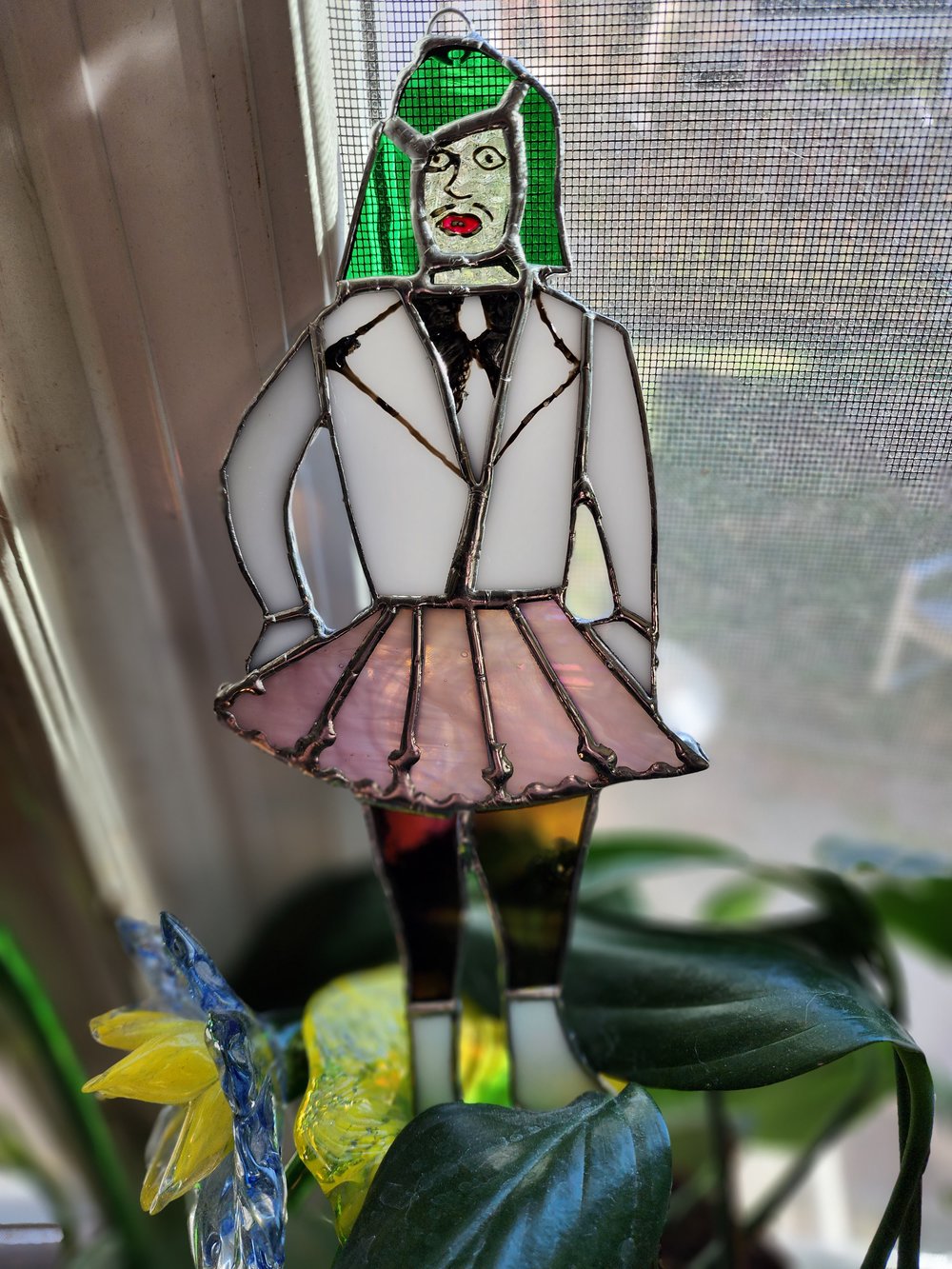 Inspired by The Legend of Old Gregg, this stained glass is the perfect combination of sass and hilarity.
Do you love me? Do you like bailey's?
approximately 10 3/4 inches by 4 inches. Ready to hang.
Glass and copper
Tart glass
Handmade from an original pattern by me in Louisville, ky.
Use code loulocal for local pickup